Welcome to Digital Dreams
Digital Dreams is an I.T. solutions company based on the Gold Coast in Queensland servicing clients all over Australia since 1995, including Gold Coast, Brisbane, Sunshine Coast, Sydney, Melbourne, Adelaide, Perth, as well as regional areas in Australia.
As an innovative website design company, Digital Dreams provides a wide range of services including, website design, web development, ecommerce and shopping cart systems, hosting solutions, managed VPS hosting, search engine optimisation (SEO), multi-lingual websites, email marketing, social media marketing, and more. Digital Dreams also offers a channel partner service and supports channel partners including web design companies and marketing agencies.
WEBSITE DESIGN & WEB DEVELOPMENT
Marketing your business or company via the internet has never been easier. At Digital Dreams, setting up a web site is very cost-effective and affordable and will only cost a fraction of the price normally spent on direct marketing campaigns and traditional advertising.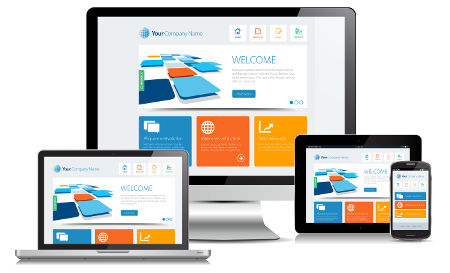 Even if your company or business is new, our team of web designers can create your website to have the professional appearance of a successful business that people will feel comfortable dealing with.
Each webpage is carefully designed and created to maximise the potential of your web-site. This will effectively market your products and services to the world and your site on the internet will reach customers that you normally would not be able to do business with by using traditional advertising methods.
more about website design and development >>
SEO - SEARCH ENGINE OPTIMISATION
Search Engine Optimisation (SEO - also referred to as Search Engine Optimization) is the process of optimising your web pages so that they appear higher on search engines for the relevant keywords. Some examples of relevant keywords or keyphrases for our website would include "seo gold coast", "seo brisbane" and "seo company".

If your company is not appearing high on search engines like Google, Yahoo, Bing, etc, then you should optimise your website as search engines may not be finding you or they may not be finding you for your relevant keywords. Search Engine Optimisation is a vital step in promoting your business online.

If your website is ranking well on search engines for some keywords, but not ranking well for the keywords you would like, then you should use SEO services to improve your rankings for the right keywords. This is normally achieved by initially researching the available keywords and how many searches are performed each month for those keywords.

more about SEO (search engine optimisation) >>
PREVIOUS CLIENTS AND PROJECTS
CHANNEL PARTNER PROGRAM
Digital Dreams offers a channel partner program that is built on value, innovation, and commitment. Not only will you be providing a valuable service to your clients, but you will also be earning extra recurring income. Digital Dreams is one of a few SEO companies, that will provide you with all the sales materials required and are committed to support you every step of the way.
more about our channel partner program >>